Han River Cruise and N Seoul Tower Evening Tour
Wishlist
Rp 1.474.620
Tersedia Hari Ini
Durasi : 4 Jam 30 Menit
Ikut Tur
Jumlah Rombongan: (Min 2 pax | Max 10 pax)
Uang dapat dikembalikan
Cetak Voucher
Termasuk Penjemputan
Enjoy a narrated ferry cruise along the Han River for a water view of city highlights. Appreciate city's sparkling lights while cruising along the Han River Listen to informative commentary from a guide who knows Seoul's landmarks.
Pilihan Paket
Silakan pilih tanggal kedatangan Anda
Paket tidak tersedia, silahkan pilih tanggal yang lain
Rincian Pemesanan
Han River Cruise and N Seoul Tower Evening Tour
Deskripsi
After pickup from your Seoul hotel, your evening begins with dinner at a popular local restaurant.
Once you've had your fill, you'll head to the Han river, where you'll board a ferry for your 1hour river cruise. The cruise follows the river which flows through the city and offers spectacular views of the metropolis and its tourist spots such as the Jeoldusan Park, the 63 City Building, N Seoul Tower, Jamsil's Multi Sports Complex, and so much more.
Next, drive to Mt. Namsan, where the N Seoul Tower is perched. Go up to the observation deck, you'll have about an hour to take in the 360-degree night views of Seoul and the surrounding area from the 774-foot-high (236-meter) tower, which includes an outdoor terrace. The view is so stunning that many consider N Seoul Tower the best tower in Asia.
Afterwards, on the way back to your hotel, we will drive along the Han Riverside Road to see Seoul from a different view.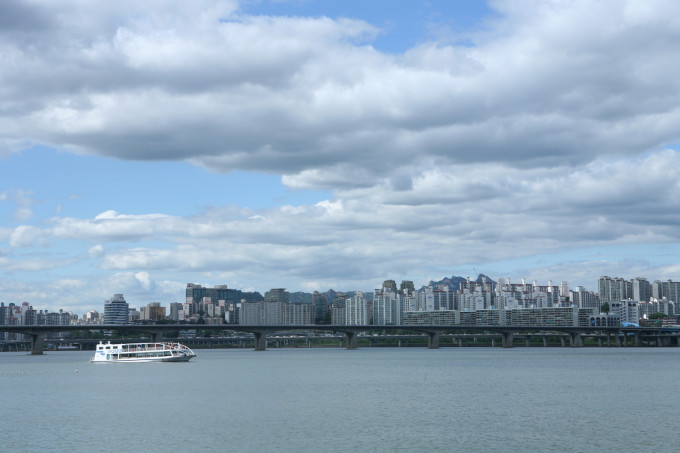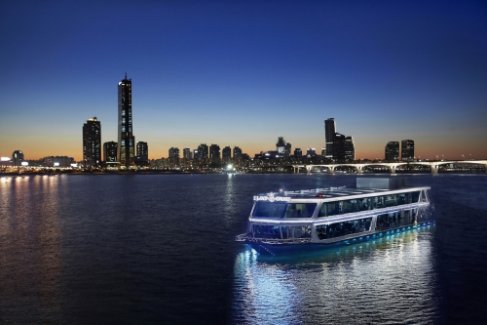 Han River Cruise
Informasi Aktivitas
Konfirmasi :
Anda akan menerima email konfirmasi dan voucher sesaat setelah pemesanan
Jika anda tidak menerima email dari kami, mohon periksa folder Spam atau beritahu kami via email
Informasi Tambahan :
Harga Termasuk :
Berlayar Pemandu Berbahsa Inggris Layanan Transfer Makan Malam
Harga Tidak Termasuk :
Pengeluaran Pribadi Tips
Notes: - Please note that the dinner is not on the cruise. - N Seoul Tower entrance is excluded from this tour What to wear: - Smart casual Hotel Pickup Conditions: - The timing provided for transport in this listing is an accurate suggestion of the meeting/pickup time. However, if any further information is provided in your e-voucher, that shall be the final and confirmed meeting/pickup time with a 30-minute buffer due to local traffic conditions. - You are advised to arrive at least 15 minutes prior to the final assigned time at the designated meeting/pickup location. - Should there be any queries before booking, you may consult with our website chat concierge. For any concerns after booking, you may dial our customer service hotline on the e-voucher. - For any other amendments about the meeting/pickup arrangements, we will contact you before the trip. Copyright: - Hangang River photo credit to Photographer (John Doe)- Korea Tourism Organisation
Peringatan :
- Pick-up service may be delayed depending on the traffic condition.
Bahasa yang diucapkan pemandu wisata : english,
Rencana Perjalanan
Hotel pickup in your accommodation in downtown Seoul Pickup time: 17:15-17:30 You are advised to arrive at least 15 minutes prior to the final assigned time at the designated meeting/pickup location. Dinner at a popular local restaurant. Duration: 45-60 minutes Head to the Han river to commence your cruise Duration: 1 hour The cruise follows the river which flows through the city and offers spectacular views of the metropolis and its tourist spots such as the Jeoldusan Park, the 63 City Building, N Seoul Tower, Jamsil's Multi Sports Complex, and so much more. drive to Mt. Namsan This is where the N Seoul Tower is perched. Go up to the observation deck, you'll have about an hour to take in the 360-degree night views of Seoul and the surrounding area. Duration: 1 hour Head back to your hotel Time: 21:30-22:00 Drive along the Han Riverside Road to see Seoul from a different view. End of tour after drop off