N Seoul Tower and Traditional Village Afternoon Tour
Wishlist
Rp 965.265
Tersedia Hari Ini
Durasi : 4 Jam
Ikut Tur
Jumlah Rombongan: (Min 2 pax | Max 10 pax)
Uang dapat dikembalikan
Cetak Voucher
Termasuk Penjemputan
Take in the 360-degree views of Seoul and the surrounding area See five restored Korean houses, a pavilion, a pond and a time capsule in Namsan Hanok See galleries, traditional restaurants, traditional teahouses
Pilihan Paket
Silakan pilih tanggal kedatangan Anda
Paket tidak tersedia, silahkan pilih tanggal yang lain
Rincian Pemesanan
N Seoul Tower and Traditional Village Afternoon Tour
Deskripsi
See the sights of Seoul at N Seoul Tower, an ideal place to view Seoul's cityscape. Then uncover the fascinating history and culture of Seoul on this half-day walking tour of the city. See charming Korean houses in a historic village. Capture the exuberant spirit and dynamic history of Seoul on this tour!
Your tour of Seoul begins with hotel pickup and then you will head to N Seoul Tower, which sits atop Namsan Mountain. The letter "N" stands for the tower's "new look" since it was remodelled in December of 2005.
Ride the elevator up to the observation deck, a major attraction that opened to the public in 1980. You'll have about an hour to take in the 360-degree views of Seoul and the surrounding area from the 774-foot-high (236-meter) tower, which includes an outdoor terrace. The tower, standing at 236.7 meters, offers breathtaking panoramic views of Seoul and its surrounding areas. You can enjoy a budget food court at the ground floor or try Western cuisine at the revolving N Grill Restaurant. Enjoy the evening breeze and the surrounding scenery.
We will then continue to the traditional village of Namsan Hanok where you'll see five restored Korean houses, a pavilion, a pond and a time capsule among others. Take a leisurely stroll around the area and see antique items and furniture.
Next, we will transfer to Insadong Street, located in the heart of the city. There is one main road in Insadong with alleys on each side. Within these alleys are galleries, traditional restaurants, traditional tea houses, and cafes.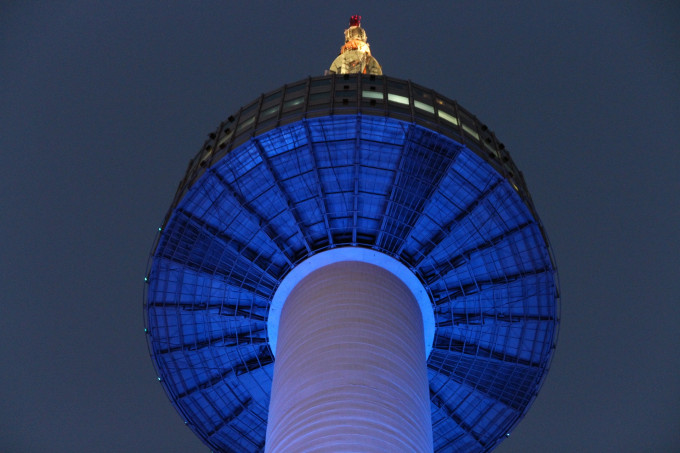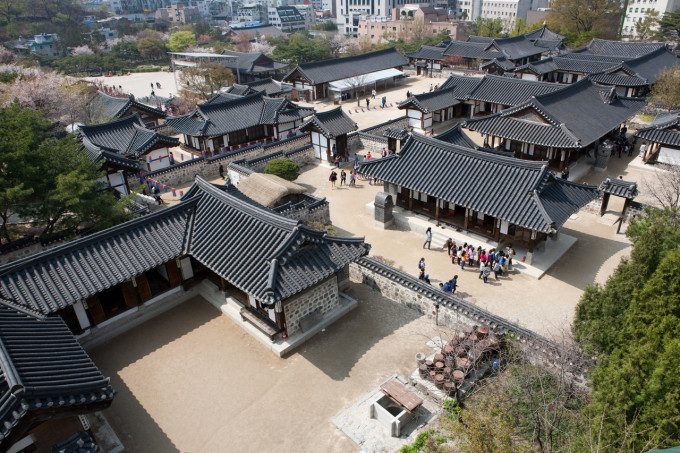 Informasi Aktivitas
Konfirmasi :
Anda akan menerima email konfirmasi dan voucher sesaat setelah pemesanan
Jika anda tidak menerima email dari kami, mohon periksa folder Spam atau beritahu kami via email
Informasi Tambahan :
Harga Termasuk :
Biaya Masuk Layanan Transfer Pemandu Berbahsa Inggris
Harga Tidak Termasuk :
Pajak Pengeluaran Pribadi
Notes: - Namsan Traditional Village is closed on Monday, in which case you'll visit other places instead. What to wear: - Modest, comfortable set of clothes - Good pair of shoes What to bring - Hat or cap - Umbrella - Camera Hotel Pickup Conditions: - The timing provided for transport in this listing is an accurate suggestion of the meeting/pickup time. However, if any further information is provided in your e-voucher, that shall be the final and confirmed meeting/pickup time with a 30-minute buffer due to local traffic conditions. - You are advised to arrive at least 15 minutes prior to the final assigned time at the designated meeting/pickup location. - Should there be any queries before booking, you may consult with our website chat concierge. For any concerns after booking, you may dial our customer service hotline on the e-voucher. - For any other amendments about the meeting/pickup arrangements, we will contact you before the trip. Copyright: - Photo credit to Photographer (John Doe)- Korea Tourism Organisation for Namsan Traditional Village and Insadong pictures
Peringatan :
- Pick-up service may be delayed depending on the traffic condition.
Bahasa yang diucapkan pemandu wisata : english,
Rencana Perjalanan
14:00 to 18:00 - Hotel pick up - N Seoul Tower - Namsan Hanok - Insadong Street - Hotel drop off