Jurong Bird Park with Two-way Transfer
Wishlist
Rp 447.720
Tersedia Hari Ini
Konfirmasi Instant
Durasi : 4 Jam
Ikut Tur
Jumlah Rombongan: (Min 1 pax | Max 30 pax)
Uang tidak dapat dikembalikan
Tunjukkan Mobile Voucher
Transportasi Sendiri
See and feed the gorgeous winged animals of Jurong Bird Park Be mesmerized by the lush surroundings Price includes services of an English speaking guide and two-way transfer services
Pilihan Paket
Silakan pilih tanggal kedatangan Anda
Paket tidak tersedia, silahkan pilih tanggal yang lain
Rincian Pemesanan
Jurong Bird Park with Two-way Transfer
Deskripsi
Spanning over 20 hectares of lush greenery and home to 8,000 birds of 600 species, Jurong Bird Park is a Singapore treasure indeed.
Visit Lory Loft to see and feed over 1000 adorable lories. It's the largest flight aviary in the world. You can spot more winged creatures at the African Waterfall Aviary. Other highlights of the park include the Spectacular Penguin Expedition and the High Flyer Show at the Pools Amphitheatre.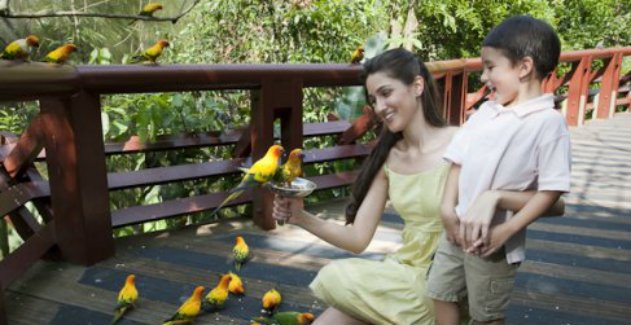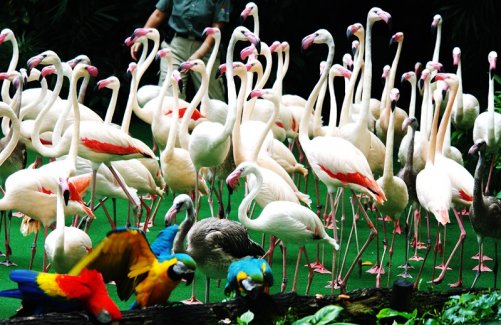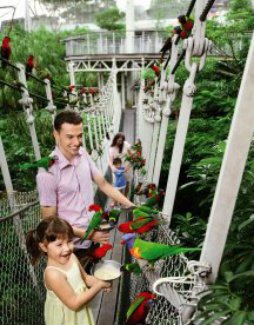 Informasi Aktivitas
Konfirmasi :
Anda akan menerima email konfirmasi dan voucher sesaat setelah pemesanan
Jika anda tidak menerima email dari kami, mohon periksa folder Spam atau beritahu kami via email
Informasi Tambahan :
Harga Termasuk :
Biaya Masuk Layanan Transfer Pemandu Berbahsa Inggris Mengenal hewan lebih dekat
Harga Tidak Termasuk :
Pengeluaran Pribadi Tips
Transfer Pick-Up: 1. Please be ready at least 15 minutes before the stipulated pick-up time. 2. Kindly inform your arrival to the Hotel Concierge Desk staff and inform that you are waiting for a tour pick-up. Please look out for the driver carefully as vehicles are not allowed to stop. 3. If you do not see the vehicle or driver at the stipulated pick-up time, please call the Emergency Contact provided, or (+65) 6738 2622, immediately. In the event that you have missed to be at the Concierge Desk at the scheduled pick-up time, your booking will be declared as a no-show and is strictly non-refundable. Notes: - Proof of identification is required on site. - Please don't share your food with the birds.
Peringatan :
- The park will remain open in case of light rains. You can decide whether you wish to push through or not with the visit. Safety and insurance: - Children ages 12 and below must be accompanied by a paying adult at all times.
Bahasa yang diucapkan pemandu wisata : english,
Rencana Perjalanan
Pickup at hotels located in City Centre Area Pickup Time: 13:30 1. Please be ready at least 15 minutes before the stipulated pick-up time. 2. Kindly inform your arrival to the Hotel Concierge Desk staff and inform that you are waiting for a tour pick-up. Please look out for the driver carefully as vehicles are not allowed to stop. 3. If you do not see the vehicle or driver at the stipulated pick-up time, please call the Emergency Contact provided, or (+65) 6738 2622, immediately. In the event that you have missed to be at the Concierge Desk at the scheduled pick-up time, your booking will be declared as a no-show and is strictly non-refundable. Jurong Bird Park Duration: 3.5 hours Spanning over 20 hectares of lush greenery and home to 8,000 birds of 600 species, Jurong Bird Park is a Singapore treasure indeed. Let this half-day tour give you a chance to enjoy this colourful place. Drop-off service Time: 17:30 to 18:00 You will be dropped off at your hotel in City Centre Area