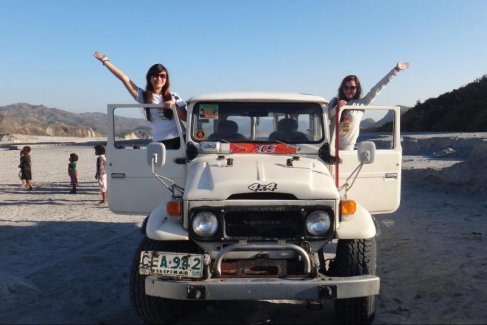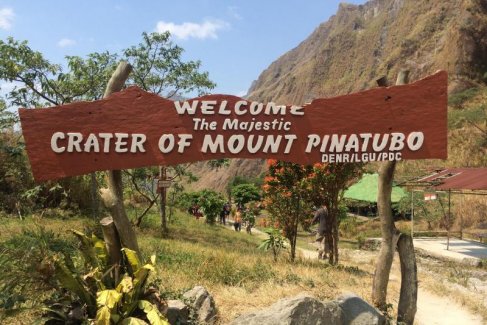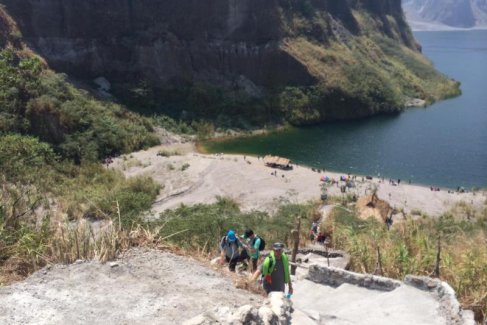 Mount Pinatubo Trekking Tour from Manila
Mount Pinatubo Trekking Tour from Manila
Durasi : 13 Jam 30 Menit
-
Ikut Tur
Tunjukkan Mobile Voucher
Transportasi Sendiri
Uang tidak dapat dikembalikan
Min 1 pax - Max 10 pax
Cari tiket
Cari tiket anda
Mount Pinatubo Trekking Tour from Manila
Ride a 4x4 dune buggy across hardened ash flows Trek up the Volcano and see volcanic formations Catch a glimpse of the crater-filled lake
Unleash your adventurous side and embark on an exhilarating trek in Mount Pinatubo, one of the most famous volcanoes in the Luzon island of the Philippines.
After a safety briefing and orientation at base camp, hop in your enclosed 4x4 vehicle and follow your guide along a rugged lahar trail made of volcanic mudflow and rock debris. The ride might be bumpy, but it is definitely an enjoyable one if you consider the views surrounding you! Meanwhile, the guided hike on foot will commence right at the base of Mount Pinatubo. Starting at a lahar slope and then climb your way into the forest towards the crater.
Upon arrival, climb the stairway to the viewing deck, where you will be rewarded with a phenomenal vista of the crater-filled lake. Admire the sparkling blue-green waters from afar — such a refreshing sight to behold. If you're up for a day of an exhilarating trek, come to Mount Pinatubo now and seize its natural beauty to your heart's content!
Konfirmasi :
Anda akan menerima email konfirmasi dan voucher sesaat setelah pemesanan
Jika anda tidak menerima email dari kami, mohon periksa folder Spam atau beritahu kami via email
Informasi Tambahan :
Harga Termasuk :
Sertifikat Biaya Masuk Pemandu Makan Siang Air Minum Makan Pagi
Harga Tidak Termasuk :
Asuransi
Notes: - The guide included is a local guide. - Pack light. Just bring things needed for the trek. - Don't just rely on your shoes. Bring your extra slipper. This will make you comfortable and flexible. Additional inclusions: - Barangay fee - Certificate of conquest What to wear: - Comfortable clothes and shoes for trekking - Face or Dust Mask - Rubber shoes or sandals What to bring: - Sunblock - Towel - Head and neck gear (Caps/scarfs) - Snacks and water - Extra set of clothes
Peringatan :
- In cases of extreme weather conditions, this tour may be cancelled. In such cases, your host will get in touch with you directly. - Heavy traffic or road conditions may cause the delay of hotel pick up and drop off time. Safety and insurance: - Children under 12 years of age must be accompanied by an adult. - This tour is not recommended for pregnant women or persons with disabilities. - You are advised to secure your own travel insurance if you will be engaging in this Mt. Pinatubo trekking and adventure tour. Please consult with your local insurance agent before arriving at the travel destination.
Bahasa yang diucapkan pemandu wisata : english,