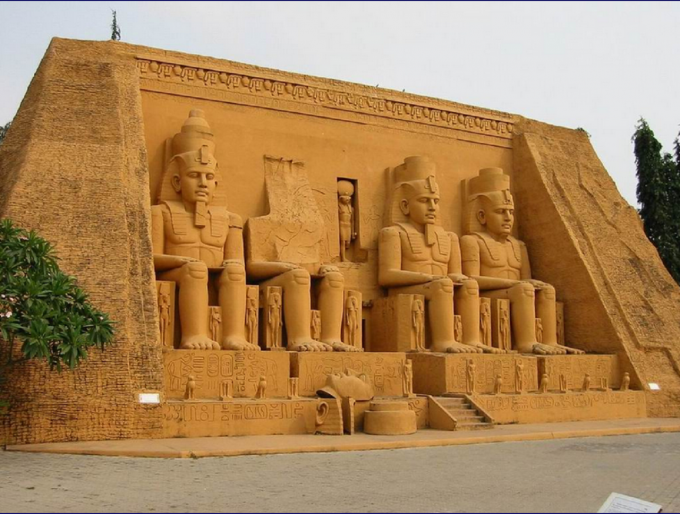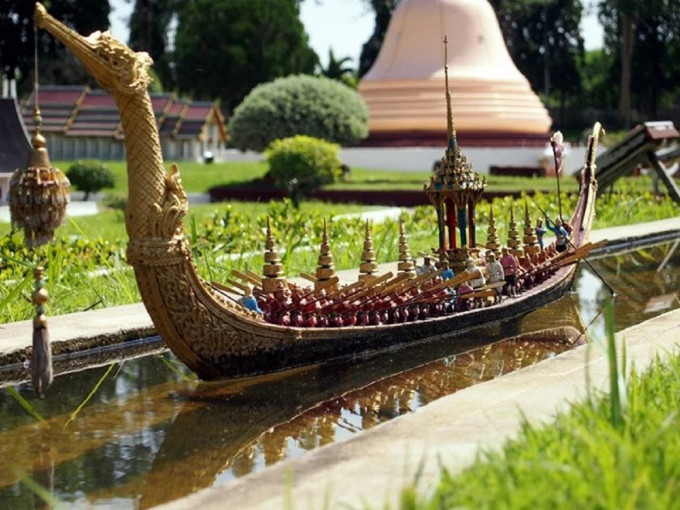 Mini Siam Pattaya
Mini Siam Pattaya
Tersedia Hari Ini
Rp 51.441
Durasi : 4 Jam
07:00 - 21:00
Jam Buka
Tunjukkan Mobile Voucher
Transportasi Sendiri
Uang tidak dapat dikembalikan
Min 0 pax - Max 10 pax
Cari tiket
Cari tiket anda
Mini Siam Pattaya - Admission (Non-Thai Citizen)
Dewasa (11 - 100 tahun)
IDR 114.170 / pax
Anak (3 - 10 tahun)
IDR 61.798 / pax
Rp 114.170 / pax
Mini Siam Pattaya - Admission (Thai Citizen)
Dewasa (11 - 100 tahun)
IDR 51.441 / pax
Anak (3 - 10 tahun)
IDR 27.001 / pax
Rp 51.441 / pax
Explore the Mini Siam and Mini Europe zones of Mini Siam Pattaya See miniature replicas of Thailand's most famous temples and landmarks Get close to smaller versions of iconic structures across the globe
Mini Siam Pattaya features miniature replicas of landmarks both in and outside of Thailand. The 46,400-square-metre attraction constructed in 1986 is divided into two zones, namely Mini Siam and Mini Europe. The Mini Siam zone displays historical landmarks within Thailand such as Wat Phra Kaeo, Phanong Rung Historical Park, and Rama IX Bridge. Meanwhile, the Mini Europe zone showcases replicas of global iconic structures like the Eiffel Tower, Leaning Tower of Pisa, and Statue of Liberty.
Konfirmasi :
Anda akan menerima email konfirmasi dan voucher sesaat setelah pemesanan
Jika anda tidak menerima email dari kami, mohon periksa folder Spam atau beritahu kami via email
Informasi Tambahan :
Harga Termasuk :
Biaya Masuk
Harga Tidak Termasuk :
- Personal expenses
- Last entry to Mini Siam Pattaya is at 20:00. - Thai Dancing Show: 07:00 - 20:00 (subject to change without prior notice) - This is valid for Asian citizens, and cannot be used by South Korean, Japanese, and Indian citizens. Mini Siam Zone: - Wat Phra Kaeo - Phanom Rung Historical Park - Wat Arun - Phra Thinang Aisawan Thiphy - Anantasmakom Hall - Wat Mahathart - Historical Park of Ayutthaya - Wat Phra Srisunpetch - Victory Monument - Rama IX Cable-stayed Bridge Mini Europe Zone: - The Arc De Triopmhe - Eiffel Tower - Cathedral Group of Pisa - Coliseum/Colosseum - Abusimbel - Tower Bridge - The Opera House - The Statue of Liberty - Angkor Wat - T'ien-T'an Altar of Heaven
Peringatan :
- Children ages three to 10 who are 90 to 120 centimetres in height will be charged the child rate. - Children above 120 centimetres will be charged the adult rate. - Children below 90 centimetres can come free of charge.