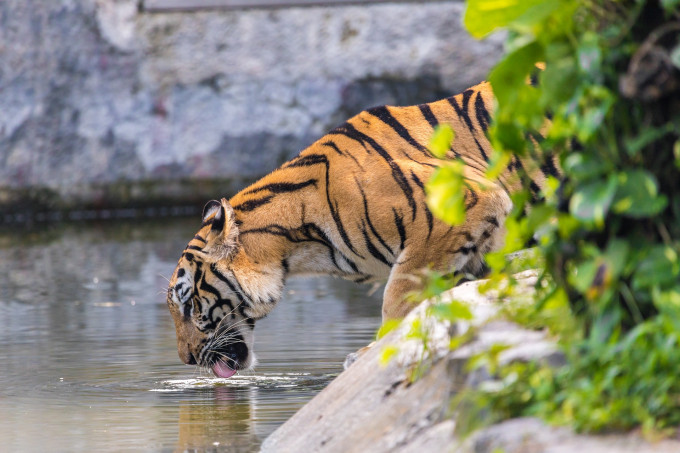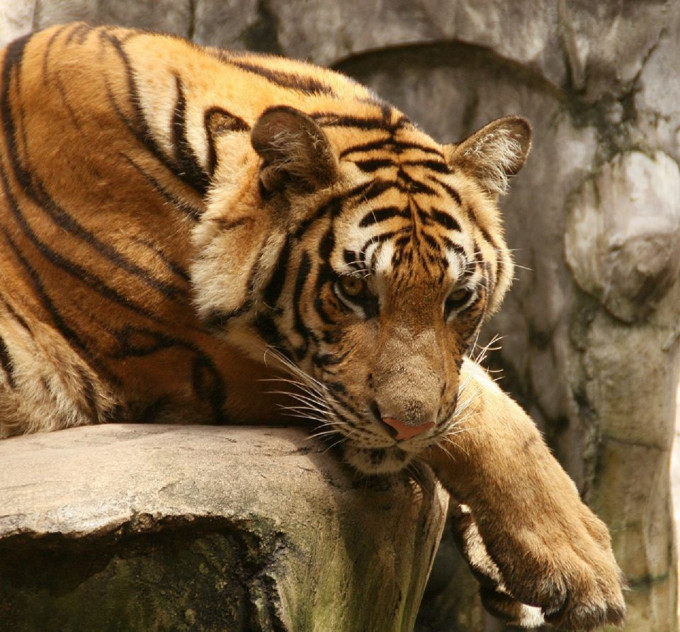 Sriracha Tiger Zoo
Sriracha Tiger Zoo
Tersedia Hari Ini
Rp 73.087
Durasi : 2 Jam
08:00 - 18:00
Jam Buka
Tunjukkan Mobile Voucher
Transportasi Sendiri
Uang tidak dapat dikembalikan
Min 0 pax - Max 20 pax
Cari tiket
Cari tiket anda
Sriracha Tiger Zoo - Admission (Asian Citizens)
Dewasa (11 - 100 tahun)
IDR 73.087 / pax
Anak (3 - 10 tahun)
IDR 41.897 / pax
Rp 73.087 / pax
Sriracha Tiger Zoo - Admission
Dewasa (12 - 99 tahun)
IDR 89.497 / pax
Anak (3 - 11 tahun)
IDR 49.928 / pax
Rp 89.497 / pax
Explore the animal conservation centre housing more than 400 Royal Bengal tigers Watch the tiger, crocodile, elephant, and pig shows available at the zoo Opt to experience the tiger feeding activity with a caretaker
Located on the outskirts of Pattaya, Sriracha Tiger Zoo is an animal conservation centre that is home to over 400 Royal Bengal tigers. It features many interesting attractions, with the most famous being the assisted tiger feeding activity. Aside from the cub petting section and landscaped garden, animal shows are also available at the zoo. Watch tigers follow the command of their trainer, elephants interact with the audience, and pigs perform hula hoop tricks.
Konfirmasi :
Anda akan menerima email konfirmasi dan voucher sesaat setelah pemesanan
Jika anda tidak menerima email dari kami, mohon periksa folder Spam atau beritahu kami via email
Informasi Tambahan :
Harga Termasuk :
Biaya Masuk
Harga Tidak Termasuk :
- Transportation - Tips - Food - Personal expenses
- Last entry to Sriracha Tiger Zoo is at 17:00. Show schedule: - Tiger show: 11:00, 13:30, 15:30 - Crocodile show: 09:30, 10:30, 13:00, 14:00, 15:00, 16:00, 17:00 - Elephant show: 11:40, 14:30, 16:30 - Pig show: Every half hour Excluded paid programs: - Tiger feeding - Cub feeding - Crocodile feeding - Scorpion Queen - Shoot 'N' Feed - Elephant riding - Photo with tiger
Peringatan :
- In cases of extreme weather conditions, some outdoor shows might not push through, but the zoo shall remain open. - Some animals cannot be petted by children below five years old. Pamphlets for the complete list is available onsite. - Children 100 to 140 centimetres in height will be charged the child rate. - Children over 140 centimetres will be charged the adult rate. - Infants under 100 centimetres may come free of charge, but you must inform the host upon booking. - Children must be accompanied by a paying adult at all times.