River Safari with Two-way Transfer
Wishlist
Rp 532.035
Tersedia Hari Ini
Konfirmasi Instant
Durasi : 4 Jam
Ikut Tur
Jumlah Rombongan: (Min 1 pax | Max 30 pax)
Uang tidak dapat dikembalikan
Tunjukkan Mobile Voucher
Transportasi Sendiri
See over 200 different kinds of animal in the River Safari Have a glimpse at the world's largest freshwater aquariums Visit the Giant Panda Forest and see the adorable pandas, Kai Kai and Jia Jia
Pilihan Paket
Silakan pilih tanggal kedatangan Anda
Paket tidak tersedia, silahkan pilih tanggal yang lain
Rincian Pemesanan
River Safari with Two-way Transfer
Deskripsi
River Safari is Asia's first and only river themed wildlife park. Inspired by the world's iconic river habitats, the park is home to 200
land and aquatic animal species.
Stroll along freshwater aquariums and luscious walk-through exhibits, including attractions such as the Giant Panda Forest and the world's largest freshwater aquarium – the Amazon Flooded Forest.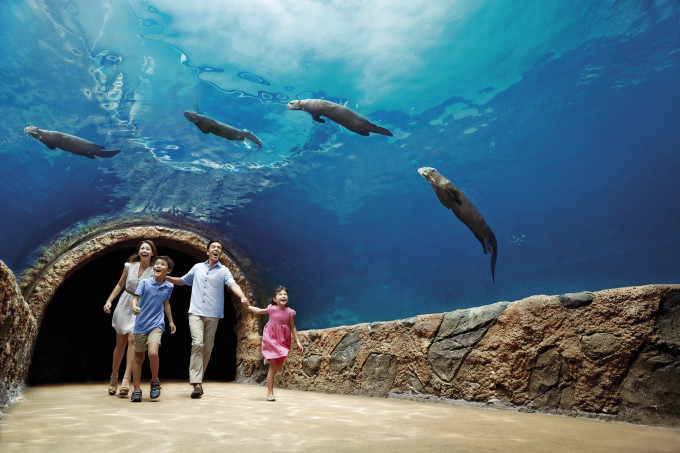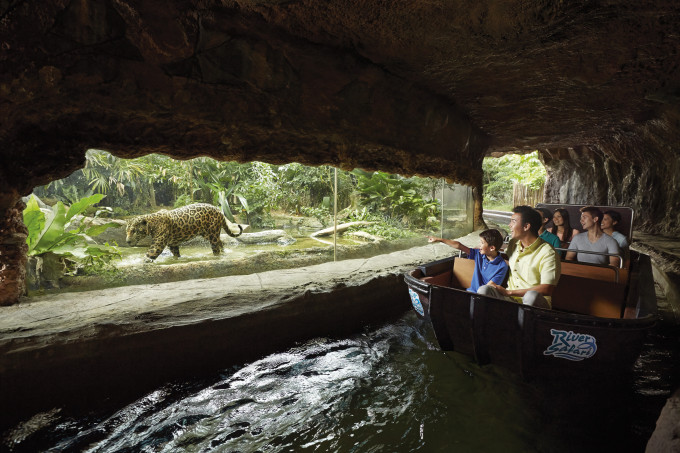 Informasi Aktivitas
Konfirmasi :
Anda akan menerima email konfirmasi dan voucher sesaat setelah pemesanan
Jika anda tidak menerima email dari kami, mohon periksa folder Spam atau beritahu kami via email
Informasi Tambahan :
Harga Termasuk :
Layanan Transfer Biaya Masuk Pemandu Berbahsa Inggris Souvenir Berlayar
Harga Tidak Termasuk :
Pengeluaran Pribadi Tips
Transfer Pick-Up: 1. Please be ready at least 15 minutes before the stipulated pick-up time. 2. Kindly inform your arrival to the Hotel Concierge Desk staff and inform that you are waiting for a tour pick-up. Please look out for the driver carefully as vehicles are not allowed to stop. 3. If you do not see the vehicle or driver at the stipulated pick-up time, please call the Emergency Contact provided, or (+65) 6738 2622, immediately. In the event that you have missed to be at the Concierge Desk at the scheduled pick-up time, your booking will be declared as a no-show and is strictly non-refundable. Note: - Please be informed that Amazon River Quest (ARQ) boat ride will be closed for its annual maintenance works from 10 to 24 September 2018. Meanwhile, River Safari Cruise will be sailing as usual. Guests can redeem $5 off F&B or Retail spend using their River Safari Admission ticket during the period of ARQ closure. Good to know: - River Safari tour lasts for around two to three hours. For the full wildlife experience, you may also want to check out the Singapore Zoo and the Night Safari. Additional Inclusions: - 10 to 15 minutes boat ride - Panda souvenir cup with drink
Peringatan :
- In case of extreme weather situations, this tour may be cancelled. In such cases, your host will get in touch with you directly.
Bahasa yang diucapkan pemandu wisata : english,
Rencana Perjalanan
Pickup at hotels located in City Centre Area Pickup Time: 13:30 1. Please be ready at least 15 minutes before the stipulated pick-up time. 2. Kindly inform your arrival to the Hotel Concierge Desk staff and inform that you are waiting for a tour pick-up. Please look out for the driver carefully as vehicles are not allowed to stop. 3. If you do not see the vehicle or driver at the stipulated pick-up time, please call the Emergency Contact provided, or (+65) 6738 2622, immediately. In the event that you have missed to be at the Concierge Desk at the scheduled pick-up time, your booking will be declared as a no-show and is strictly non-refundable. ----------------------------------------------------------------------- River Safari Duration: 3 hours River Safari is inspired by the iconic river habitats around the world namely Mississippi river, Congo river, River Nile, Mekong River, are to name a few. Drop-off service You will be dropped off at your hotel in City Centre Area