Mt. Fuji Golden Tour
Wishlist
Rp 1.172.220
Tersedia Hari Ini
Konfirmasi Instant
Durasi : 1 Hari
Ikut Tur
Jumlah Rombongan: (Min 1 pax | Max 10 pax)
Uang dapat dikembalikan
Tunjukkan Mobile Voucher
Termasuk Penjemputan
Be amazed by the spectacular and breathtaking views from above the clouds at Mt. Fuji 5th Station See the pristine water spring of Oshino Hakkai Visit the Shiraito Falls in Fujinomiya near Mt.Fuji
Pilihan Paket
Silakan pilih tanggal kedatangan Anda
Paket tidak tersedia, silahkan pilih tanggal yang lain
Rincian Pemesanan
One-day Mt. Fuji Golden Tour with Lunch Box
Deskripsi
Visit the component sites of the Mt. Fuji World Heritage Site including Mt. Fuji's 5th Station, Oshino Hakkai, Shiraito Falls, and Fujisan Hongu Sengen Taisha Shrine accompanied by an English-speaking guide on this bus tour.
This is the only tour taking participants on a trip around the base of Mt. Fuji, which is difficult for independent travellers to do on their own. Look forward to seeing cherry blossoms in spring or colourful foliage in autumn. Visit must-see spots located at the base of Japan's tallest peak. Enjoy seeing Mt. Fuji from every angle on this amazing tour. You will also explore 4 sections of the registered World Heritage Site and be captivated by the impressive views.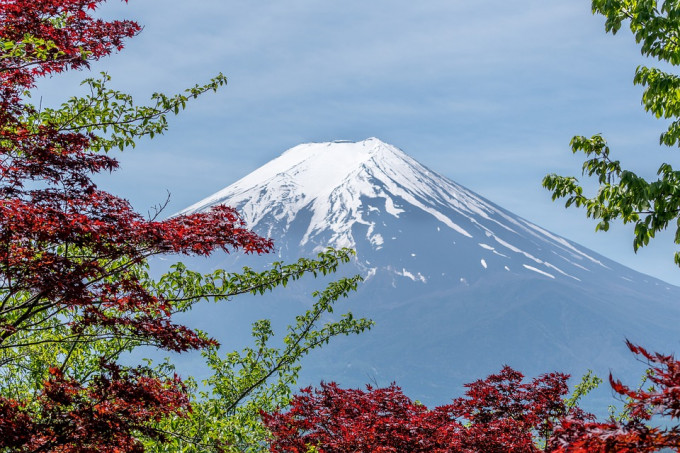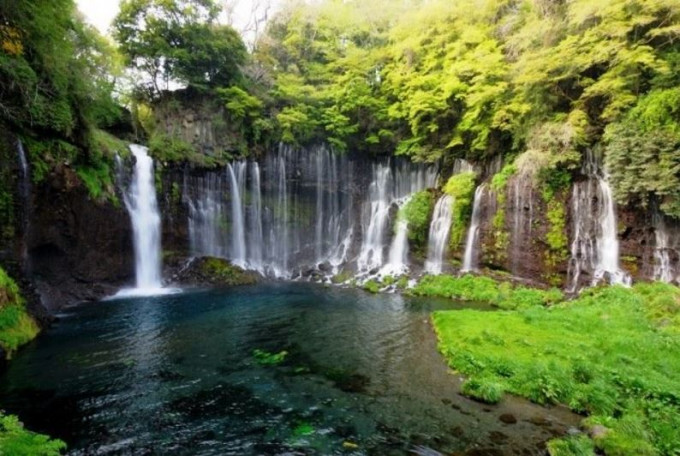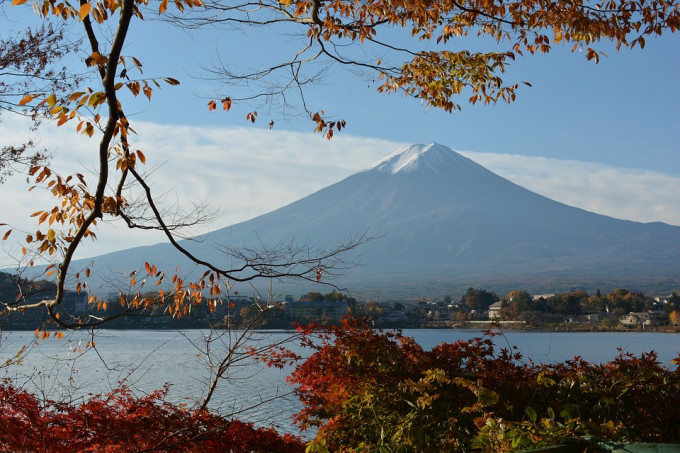 Informasi Aktivitas
Konfirmasi :
Anda akan menerima email konfirmasi dan voucher sesaat setelah pemesanan
Jika anda tidak menerima email dari kami, mohon periksa folder Spam atau beritahu kami via email
Informasi Tambahan :
Harga Termasuk :
Pemandu Berbahsa Inggris Biaya Masuk Makan Siang
Harga Tidak Termasuk :
Pengeluaran Pribadi Tips
Note: - Vegetarian meals and halal certified meals are available and must be requested at the time of booking.
Peringatan :
- Due to weather conditions, Mt. Fuji may not be visible even from the base. However, the tour will not be cancelled and refunds will not be given for this reason. - The order of activities and arrival times may differ depending on road conditions and congestion at destinations. Note that these will not be accepted as reasons for requesting booking charge refunds. - The itinerary is subjected to change.
Rencana Perjalanan
Meet at Keio Plaza Hotel Tokyo (Shinjuku), Sunrise Tours Desk Meeting Time: 07:50 Departure Time: 08:00 Mt. Fuji 5th Station Duration: 30 minutes The bus will head up to the 5th Station along the Subaru Line. Oshino Hakkai Duration: 40 minutes Oshino Hakkai is a protected natural monument. Shiraito Falls Duration: 40 minutes This picturesque 20 m tall, 200 m wide waterfall is fed by snowmelt flowing down from Mt. Fuji. Here, visitors can walk on the pathway right up to the waterfall basin. Fujisan Hongu Sengen Taisha Shrine Duration: 20 minutes Visit the head shrine of all Sengen and Asama shrines throughout Japan. Drop off near Shinjuku Station West Exit End Time: 18:00-18:30 Tour ends after arrival.